This talented singer/songwriter, musician, member of the Grand Old Opry, TV host, Grammy award winner and long standing President of the Country Music Foundation is also a self taught and published photographer!
Marty was raised in Mississippi, although he did much of his growing up on the road. At just thirteen years of age his mandolin playing landed him a job in Lester Flatts' Blue Grass Band. Marty went on to play with some of the legends of country music such as Doc Watson, George Jones, Willie Nelson, and a six-year stint with the late great Johnny Cash. Marty's musical skills on the guitar, mandolin bass, and fiddle have earned him several Grammy nominations and awards!
He has a reverence for the masters of this music industry who raised him, and considers himself a bridge between the past and the present. Through his devotion to preserving the country & western songs of old continues, his own brand of music has evolved, appropriately dubbed "hillbilly rock."
His high energy shows, dazzling collection of hand-tailored suits, and captivating stage presence keeps fans enthusiastically on board! His album, yielding the title cut, "Tempted," certified gold in 1996, making that four Gold albums to date! Other chart breaking hits include "The Whiskey Ain't Workin'," "This One's Gonna Hurt You," "Little Things" and "Burn me Down."
A keen student of country music history, and an active participant in the world of music and entertainment, Marty is able to add a personal touch while taking candid shots of his subjects while immersed in their element.
As an entertainer Marty has enjoyed a special kind of relationship with his subjects, because they are more often then not close personal friends. It is this connection that has allowed him a unique kind of access that other photographers would not ordinarily be able to achieve.
Interestingly, the first picture Marty ever shot was a picture of Opry star, Connie Smith, who is now his wife and in his own words, "The Love of my life". His first public photo display was with renowned photojournalist Ed Clark who considers Marty a solid photographer with an excellent eye. Support from professionals such as Clark has helped pave the way to Marty's photographs being displayed at the Arts Company in Nashville, the Tennessee Botanical Garden and Museum in addition to appearances in People, Southern Living, and the prestigious Oxford American magazine.
Marty's photo talent is uniquely expressed in the hard cover book, published by Rutledge Hill Press, entitled, Pilgrims; sinners. saints and prophets. Photographs in the book span over 25 years, and feature celebrities, fans and common folk alike that have genuinely touched Marty in some way or another. Stuart feels country music gets back to the core of human existence and through his through the craft of photography he's succeeded in capturing a fading generation of stars, in a not-always glamorous profession. Forever preserved in pictures.
He says, "Most everyone in this book has a specific call on their lives and they've sacrificed a great deal. They are a people that God made special and who dared to be different. It's a life that ain't easy, but one that I understand."
You're the best, Marty. Keep on Shootin' from the heart - "great pictures" that is.
---
Marty's Interview with Carolyn Rowse
TakeGreatPictures (TGP): Who was it that first encouraged you in photography, your Mother Hilda?
Marty Stuart (MS): Yes, it was my mother she worked at a photography studio in Mississipi where they would go from town to town and county-to-county taking portraits of families and children. They had a whole team that hand tinted these photos and to this day they are some of the prettiest pictures I've ever seen. My mother had a natural eye and a natural knowing when to click the shutter.
TGP: Could you describe how your images portray over all, the world of country music?
MS: Country music is about evolution. In my book you'll find a lot country artists who are gone now – vanished. They raised me, and I miss them. What I look for in any artist is heart and soul and the realism, not a clown act, but what is really in their heart.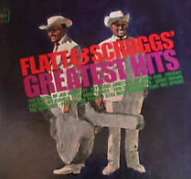 TGP: Which Flatt and Scruggs album cover did you enshrine on your bedroom's wall as a young boy, and are you still in touch with the illustrator of that art. Tom Allen?
MS: Flatt and Scruggs Greatest Hits is what it was and yes, I'm very much in touch with Tom Allen – he just opened an exhibit of his work at the University of Mississippi.
TGP: What kind of camera did you take your first photograph on? What type(s) of camera(s) do you most commonly use nowadays.
MS: It was one of those Kodak instamatic I believe. I have one camera. I have one lens. It's an old Nikon that I've shot my entire book with, every photograph I've ever taken. If it ever wears out I don't know what I'm gonna do.
TGP: Tell me about your attraction to the style of suits you wear on stage?
MS: When I was a kid I would watch the television shows and the thing that appealed to me was that they stood out – they looked different, like a hillbilly Hollywood. To me they were attractive. I saw the artistry in them even back then. I like cowboy clothes.
TGP: Out of the musical instruments you have mastered, is there one in particular you enjoy playing the most?
MS: Probably my mandolin.
TGP: Are you excited about working on the Disney soundtrack with Ricky Skaggs?
MS: We did one song together. I love working with Ricky Skaggs. Ricky is a genius.
TGP: What can you tell me about the Electric Barnyard Tour with Merle Haggard? Any plans for recording together?
MS: That tour is over for this year. And yes, Merle and I are recording a song called "Farmer's Blues," which is on my new album.
TGP: With your extensive collection of memorabilia and photographs - can we look forward to another book from you in the future?
MS: I guess it's time to start thinking about that.
TGP: You have so many wonderful images; will you be considering a special photo tribute to your friend Johnny Cash?
MS: I haven't quite got to that point in my heart yet. I've just kinda left it alone.
TGP: Didn't you just host a show/event in New York recently, how did it go?
MS: It was hosted from the Ryman Auditorium in Nashville. I usually stay away from these kinds of shows, but this one appealed to me because they went to five different places in the nation and they took five different kinds of music – music which could help to heal the personal scars of 9-11.
TGP: What's the story behind that black and white image of Bill Monroe playing his mandolin between a white limo and a pen full of chickens, I love that one!
MS: It was one of my last shots of the day. He promised me I could come out and take his picture, but I could tell he couldn't care less about taking pictures but I knew that we had that kind of relationship he'd let me do it. First I wanted to bring the limo and park it in front of his log cabin but the limo wouldn't start. So Bill Monroe said, "Bring me a handful of corn and watch this." His field hand brought him a handful of corn – there was corn everywhere. These chickens started playing and he started playing music for'em.
TGP: Is there a particular photographer you look up to?
MS: There's a young photographer in Nashville named Jack Spencer. And I promise you he's one of the greatest photographers of our time. He has a book out called Native Soil."

---
Click here to see the photographs that accompanied this article and interview.