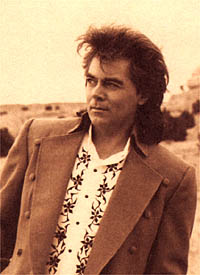 Just as he speculated it might, the low sales of his album, The Pilgrim, has cost Marty Stuart his deal with MCA Records. But it hasn't slowed him down much. The prodigiously talented Mississippian is writing songs, completing a book tour, promoting the new Country Music Hall of Fame building now under construction in downtown Nashville and taking on an occasional date as Bob Dylan's guitarist ...
"At the moment," he reports, "I'm finishing up about three film scores. One is Daddy and Them, with Billy Bob Thornton. I've submitted songs for Jungle Book 2 and for the Woody Allen film, Picking Up the Pieces."
Although praised by critics, The Pilgrim has sold only 25,000 copies, according to SoundScan, since its release last June. As a consequence, MCA quietly terminated its association with Stuart, which began in 1989. During his tenure with the label, Stuart had four gold albums: This One's Gonna Hurt You, Hillbilly Rock, Tempted and The Marty Party Hit Pack.
"As far as record deals and Nashville," Stuart continues, "I'm figuring the main thing is to write songs and to see who's still standing in about a year." By his calculation, country music reaches a crisis point "about every 10 years. It seems like it's a cycle."
However, he adds, "I'm encouraged by the fact that things are going to change here any day now. I'm really looking forward to it. I think it has to get back to the heart and soul. Until then, I'm very content with staying in Nashville, doing my movie work and going out and playing a few days with Bob Dylan, just for the fun of it. I'll just be going out and being his guitar player and talking about songwriting."
In addition, Stuart has scheduled some more book-signings for his Pilgrims: Sinners, Saints and Prophets: A Book Of Words and Photography, which was published late last year.
A scholar and collector of country music artifacts, Stuart serves as president of the board of the Country Music Foundation, which oversees the Country Music Hall of Fame. "I'm committed to getting the Hall of Fame up out of the ground in our new building," he says. "There's a lot of work to be done there."
And Stuart has other goals, as well: "I'm committed to hanging out at the Grand Ole Opry (of which he has been a member since 1992) a little more than I did last year. Mainly, I'm committed to sticking around the house and playing with [wife and fellow Grand Ole Opry star] Connie Smith some more. So there's plenty to do. This is my first year in 28 years that I really haven't concentrated on being a touring act."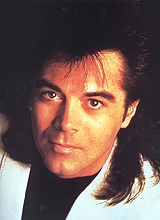 While Stuart hasn't forsaken the road entirely, he is cutting back substantially. "I just didn't think that I could be out there playing honky tonks and casinos," he explains, "and figure the next way to go around here. I figured after 28 years, it was time to rest the wheels on the bus."
In taking direct charge of his own career, Stuart has severed his connection with his long-time manager, Bonnie Garner. "Bonnie and I are no longer associated together," he confirms. "But it's business as usual at this office."
He says he still keeps in touch with his old recording and touring buddy, Travis Tritt, with whom he had the hit singles "The Whiskey Ain't Workin'" and "This One's Gonna Hurt You (For a Long, Long Time)."
"Absolutely! We talk all the time. And I understand he's considering cutting a new song I just wrote, so I'm really going to be talking to him."
Written by Edward Morris