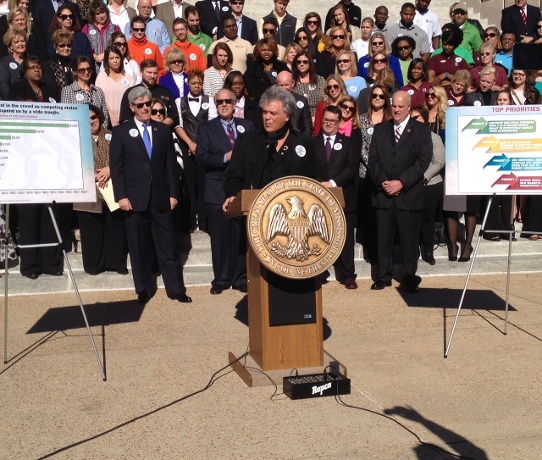 One of Mississippi's native sons returned home Wednesday to promote tourism.

Country music star and Philadelphia native Marty Stuart joined Gov. Phil Bryant and others for a news conference on the steps of the State Capitol. Bryant wants to boost tourism spending by $5 million. It's an effort the governor said could really showcase what Mississippi has to offer.

"I think one of the greatest commodities that our state has is the creativity and our natural sites, things to invite people to come here and see," Stuart said. "Anytime you can get people to come and see, it always amounts to jobs, to healing, to goodwill. It amounts to moving things forward, so I think it is all in the right direction."
Tourism advocates said Mississippi needs to spend more on advertising. Florida spends more than $57 million a year just on advertising alone. Mississippi spends $3 million.