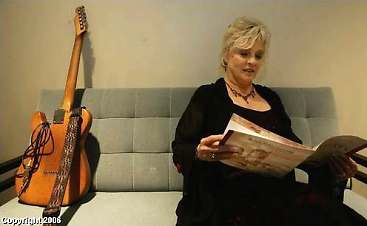 The final gala in the grand trifecta that was the opening of the Schermerhorn Symphony Center took place Monday night in the Laura Turner Concert Hall, but the pre-show fun started across the street from the center.
Before the Nashville Chamber Orchestra's Music Without Boundaries Gala on Monday night, guests partied down under the big top, as it were, in a large white tent with a transparent ceiling. Most important, a large white air-conditioned tent that presented a welcome escape from the humidity outside suffered by less lucky mortals.
Folks consumed food and drink as the country sounds of John England and the Western Swingers filled the air of the mini-biosphere; the band performed on an almost Vegas-like stage that rose from within multiple fountains.
Luvenia Butler stood with friends Bernadine Stone and Sue Lambeth, taking it all in. The ladies were clearly enjoying themselves.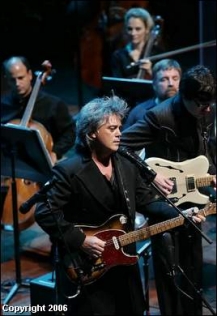 "I'm here for the concert, the whole ambiance of the Symphony Center," Butler said. "I'm a native Nashvillian, five generations, and so it's exciting to me to see my hometown going through these changes. I grew up in Music City, but music was only country music, though there was jazz and blues on Jefferson, but now with the Symphony Center and the Nashville Chamber Orchestra and all of the different styles of music, it's exciting! It gives us so many things to go to, so many things to do here in Nashville, and the Hall is absolutely magnificent."
Partiers made their way back across the street for the real show, a night of music featuring the Nashville Chamber Orchestra, along with performances that included Earl Scruggs, Jerry Douglas, Connie Smith, Darrell Scott, John Jorgenson, Stephen Seifert and the night's host, Marty Stuart.
"This building feels like it's been here for 100 years," Stuart said in his opening words. "It feels like an old friend." Indeed the ambiance of the hall was palpable: elegant and welcoming.
The NCO's opening number was composer David Balakrishnan's world premiere of "Groove in the Louvre." The piece featured the Turtle Island String Quartet and guitar virtuoso Jorgenson, whose playing and interaction with the strings recalled the classic recordings of Django Reinhardt and Stephane Grappelli.
And it all sounded like a million bucks. Scratch that; $123.5 million bucks, the total cost of the new Schermerhorn, and worth every cent. The already legendary acoustics in the hall were nothing short of magnificent.
"We're just a tenant, but we think of it as our home," said Nashville Chamber Orchestra music director Paul Gambill of the hall as he introduced the NCO's second piece of the night, Aaron Copland's quintessential work, "Appalachian Spring." It was a 25-minute tour de force that engendered a massive ovation. And certainly, as the years go by, it will be the first of many.
By Peter Gilstrap