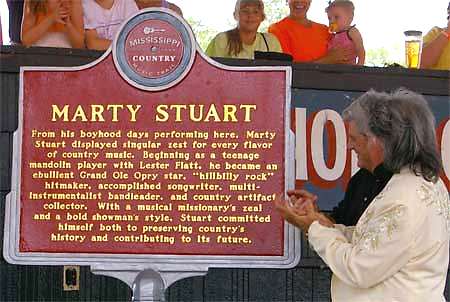 Marty Stuart will return to his hometown on Thursday, September 30, 2010 to help erect a Country Music Trail marker in his honor in downtown Philadelphia, Mississippi.
The event will begin around 6 p.m. at the corner of Byrd Avenue and Main Street, Janice Payne, a member of the Tourism Council said.
The marker will be placed near the office of Jordan and White, attorneys.
"There will be a celebration with Marty and his first band, including Butch Hodgins and his brother," Payne said.
Byrd Avenue will be closed from Main Street to Range Avenue for the event.