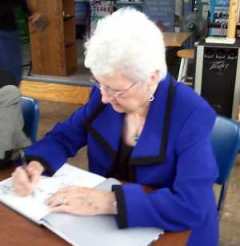 Country music star Marty Stuart, a Philadelphia, Mississippi native, is performing in Jackson Thursday evening. The performance begins at 5:30 p.m. at the Mississippi Museum of Art in downtown Jackson. Stuart's wife Connie Smith, who is a member of the Country Music Hall of Fame is performing with him.
Stuart also came to Jackson to take part in a book signing at Lemuria Books. The author is his mother and her book is about Marty's life.
The book, Choctaw Gardens, documents life around Hilda Stuart since she was 16 years old. She followed her son Marty as he became a big time star at the young age of 13.
Marty was in Jackson with his wife, his sister, his mother and father to sign the books.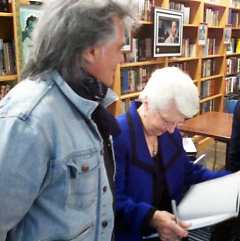 "I have dedicated my life to country music, and the big challenge is to write new songs and introduce it to a younger audience and get young people to play it" said Stuart. "So that's what I love doing the most. Guess that first song on the Grand Ole Opry was a big one. And actually to see my mama get recognized for this book is a big one."
Stuart thinks another Mississippi singing star, Skylar Laine, who became famous as a finalist on American Idol, can make it in Nashville.
"I think what Skylar needs is experience and a great song" said Stuart. "The rest of it will take care of itself."
By Bert Case