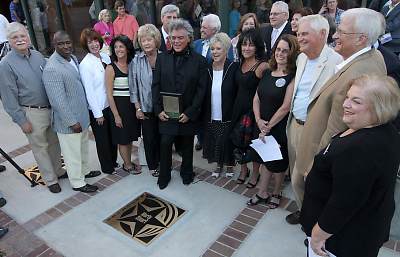 Country music star Marty Stuart received his star on the Mississippi Arts and Entertainment Center's Walk of Fame Thursday.
The ceremony, held outside of the MSU Riley Center in downtown Meridian, unveiled Stuart's star, which was placed between two Meridian natives, actress Sela Ward and the Father of Country Music Jimmie Rodgers.
"I'm a timeless romantic. We have dreams and plans to create a Country, Blues and Rock and Roll trail through the state. There is no other state that can claim what we can in terms of giving the world great music and entertainers," Stuart said.
"I'm deeply honored for this star on the Walk of Fame and I invite everyone to come and walk on me," he said smiling.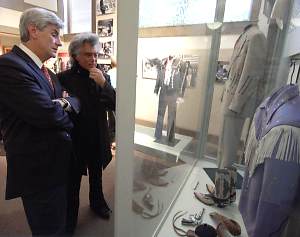 Lt. Gov. Phil Bryant was on hand for the ceremony.
"Here in the birthplace of country music we are presenting a star for a man who shines brightly in the state of Mississippi," Bryant said.
Following the Walk of Fame ceremony a reception for guests included a preview of Stuart's Sparkle and Twang exhibit, which opens to the public at the MSU Riley Center at noon on Saturday and will be on display through September 18.
The exhibit features collectibles ranging from performance costumes, handwritten lyrics, personal letters and musical instruments and unpublished photographs of such legends as Patsy Cline, Hank Williams, Porter Wagoner, Johnny Cash and Bob Dylan. Listening stations, ambient audio and video documentaries can be found throughout the exhibit.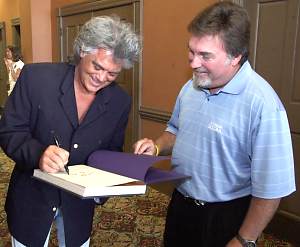 Stuart also will be in concert at the MSU Riley Center on Sunday, July 25, along with country music icon Merle Haggard in a concert presented by the Jimmie Rodgers Foundation. Tickets for the 7:30 p.m. concert are $63-$69 and are available at www.msurileycenter.com.
At 1:30 p.m. on July 25, Stuart will be honored in his hometown of Philadelphia with his own Country Music Trail Marker. The first Country Music Trail Marker was unveiled in Meridian on June 1 at Oak Grove Baptist Church Cemetery, where Jimmie Rodgers is buried.
Stuart began singing gospel as a child and was playing mandolin in Lester Flatt's bluegrass band at the age of 13. He joined Johnny Cash's band in 1980 and his successful solo career emerged in the late '80s. His hits include "Hillbilly Rock," "Little Things," "'Til I Found You," "Tempted," "Burn Me Down," "Whiskey Ain't Workin'" and "This One's Gonna Hurt You," with Travis Tritt.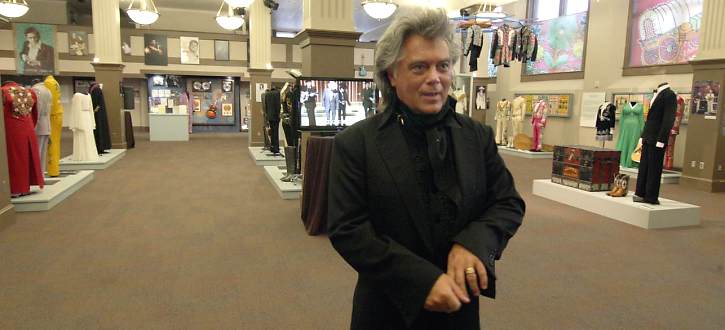 By Brian Livingston