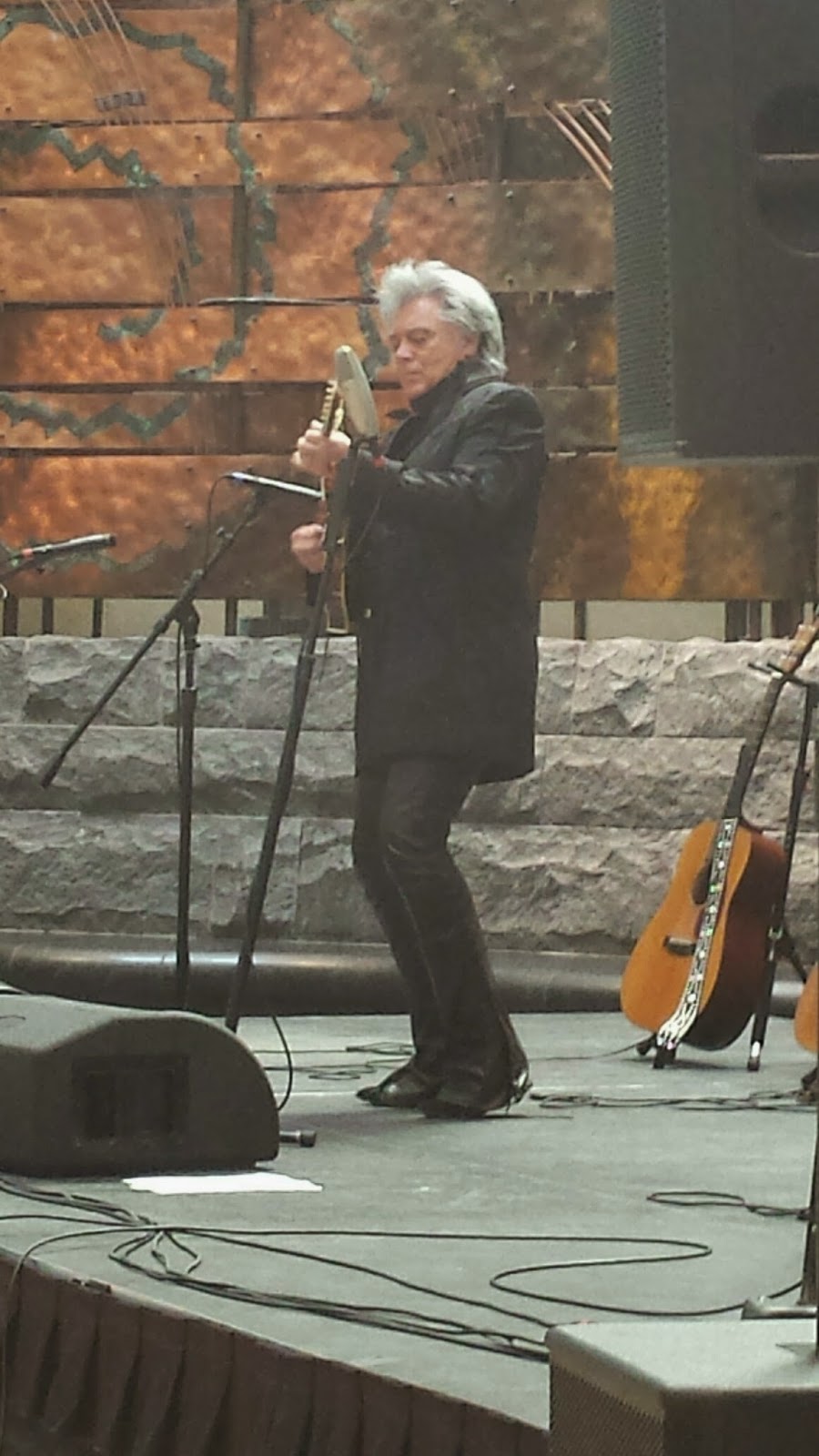 As a native of Philadelphia, Mississippi county star Marty Stuart grew up well versed in Choctaw Indian culture and lore. In fact, the five-time Grammy award winner is part Choctaw himself.

During his six years as a member of Johnny Cash's touring band in the 1980s, Stuart was introduced by Cash to the Lakota Sioux people of South Dakota and their plight. The Lakota are among some of the poorest Native Americans in the country.

Indeed, Stuart was so taken by that area of the west that in 2005 he recorded his album, Badlands, a concept album about the horrifying treatment of Native Americans, especially the Lakota Sioux.

All of this combined to make Stuart a perfect choice for an intimate concert at the National Museum of the American Indian this weekend.

The multi-instrumentalist Stuart, who received his start in country music as a teenager playing with bluegrass legend Lester Flatt, was joined by the three members of his band The Fabulous Superlatives - guitarist "Cousin" Kenny Vaughan, drummer "Handsome" Harry Stinson, and bassist "Apostle" Paul Martin.

The 90-minute, 22-song set featured selections across the gamut of American roots music: honky-tonking country, flashy bluegrass, and harmonious gospel. Obviously, Stuart's hits such as "The Whiskey Ain't Working" and "Tempted" were crowd pleasers. In a tribute to Cash, Stuart dedicated his version of "Ring of Fire" to his deceased friend and mentor.

Stuart was joined on stage for a few numbers by his wife, Country Hall of Fame member Connie Smith. Among Smith's tunes were a well-received rendition of her classic "Once a Day" and the gospel staple "Amazing Grace." Prior to calling Smith to the stage, Stuart, who said he actually told his mother when he was 12 that he would end up marrying the country legend, played "Choctaw Fair," which recounts his first meeting and subsequent marriage and life with Smith.

Stuart closed his show with a call for the audience to get close to the stage for an ethereal medley of two spiritually powerful tracks from the Badlands CD - "Hotchkiss" and "Ancient Wind."

Here is Marty Stuart's set list signed by both Stuart and his wife.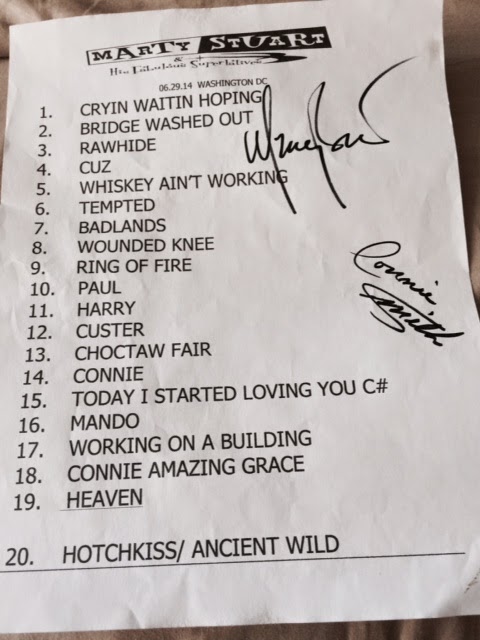 By David Price