Old Crow Medicine Show, the bluegrass group best known for their hit "Wagon Wheel," have been asked to become members of the Grand Ole Opry.

Marty Stuart surprised the band during their sold-out performance last night in Cleveland, Ohio. In his typically reverent style, Marty extended the invitation to vocalist Ketch Secor and the rest of the seven-member string band.

"In 1925, there was a show started in Nashville called the Grand Ole Opry. It was founded on a traditional fiddle tune," Marty said. "It's been going on for 88 years. It's a great American story. Would you all consider becoming a part of this great American story and becoming Grand Ole Opry members?"

Naturally, Old Crow Medicine Show enthusiastically accepted. The group will be officially inducted during a ceremony at the Grand Ole Opy House on Tuesday, September 17.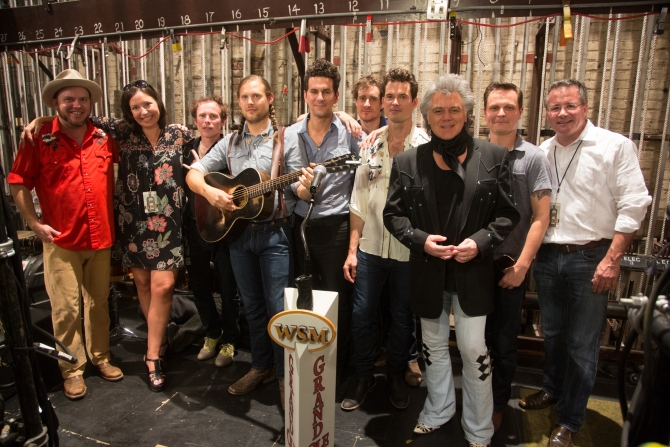 By Joseph Hudak