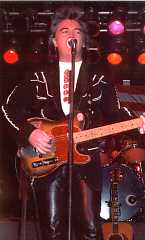 The Longbranch Saloon in Raleigh, NC was definitely the right setting for a 2002 Marty Party!! We arrived around 7:30 p.m. to get ready for the doors to open at 8. Not many people in line YET. I got a good parking spot and hopped out to visit with some friends I had met last November at the House of Blues. Around 8 the doors opened and the line of people were ready to go. The line had gotten a good bit longer in the half hour or so of waiting, and what a great sight to see! Everyone headed in to get a good look at where the prime spot to view the show from would be. We chose a little ways to the side of the stage so we could run over when the time came!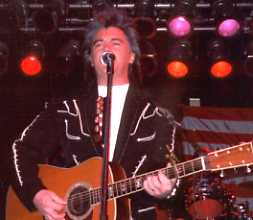 A few people had stools and chairs in front of the stage, and I was able to talk a nice older gentleman into setting my Mom up with a seat in front of the stage. I didn't want her standing with her health problems. I told him if he'd fix her up, I'd be more than happy to stand! Got a spot pretty near front row center, right in front of the main attraction!
We had a false alarm that Marty was going to meet with the Fan Club before the show, but were turned back and told he would do so AFTER the show! Not a problem! This venue has a large dance floor and we all enjoyed watching the dancing while we waited. Shortly after 10 p.m. Brad came out to check his instruments. We all waved at him, then Steve came out to check his mikes. We knew it wouldn't be long now!! Around 10:40 p.m. or so the lights went down and here came the announcement of Marty Stuart!!!!!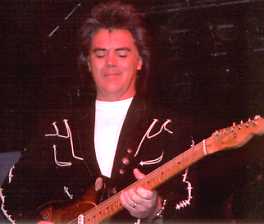 They hit the stage running, starting off with "Hillbilly Highway." Now I'm going to have to do these songs from memory, the play lists were snatched up pretty quick, so here goes....."Tempted," "The Whiskey Ain't Workin' Anymore," "Just to Satisfy You" (which I LOVE to hear him sing!) and "Are You Ready for the Country?" Someone had thrown a red bandana on stage, so Marty rolled it up, tied it around his head and proceeded to sing some of "On the Road Again!" The crowd loved it so much that even after he shed the bandana he did a verse and a chorus of "On the Road Again"! Great job, sounded much better than Willie! He also performed a song that I had not heard him do live and it's one of my favorites, "Oh, What a Silent Night."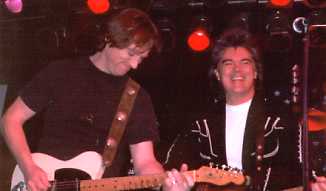 All the band and Marty seemed to be having a blast and the crowd appreciated it!! Everyone was singing along and just generally having a fun Friday night at a honky tonk. After their last song, the crowd began chanting "Marty, Marty!" and they returned for an encore. The crowd just really seemed to get into the music and enjoy the show.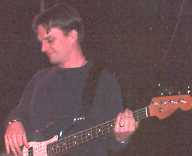 No announcement was done for a Meet and Greet but those of us in the Fan Club, went back to the doors we were at earlier during the 'false alarm' and were told he would meet with us. They were very strict, but pleasant as well. No pictures and one autograph only. They only allowed four people in at a time. Marty and the guys had to hit the road to Maryland right after this show so time was tight. Got an autograph on my 1978 Bluegrass magazine with Marty and Lester on the cover, (along with a hug. Couldn't leave without one of those now could I?), and my Mom (Helen Sue) got an autograph on a CD cover and got to thank Marty for signing her get well card last month!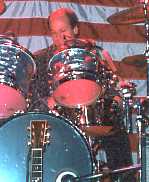 We went out some nearby doors into the cold, waited around for a few minutes to see if we would see some of the Cowboys. I moved over near the stage door that had been left open and was looking inside for a sign of someone, when Marty came out of another side room along with a gentleman I believe may have been the owner. I knew I better behave since I really probably shouldn't have been standing there, but as the owner ushered Marty to his bus, he never said I had to leave or anything so I stayed. As Marty headed down toward the bus he saw us standing there and turned to wave goodbye, I just hope it's not for too long!!
We ended up getting to visit with Gregg most of all but got to speak to Steve as well. It's always such a treat to go to shows and get to visit with everyone. It's like a big reunion with other fans and Marty and the Cowboys. I sure wanted to go on to Maryland and Alexandria but it wasn't to be, maybe next time!
Review and photos by Serena Wimmer, Copper Hill, VA