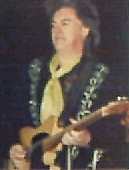 Just when I thought that things could'nt get any better than at the Purple Cow just 2 weeks ago, let me tell you they did. On Friday the 18th we saw Marty and the FS at the Palumbo Center in Pittsburgh Pa. This trip was only about a 25 minute one to the venue. Let me tell you well worth it too!!
This time my faithful sister-in-law, Judy was there and some of my other friends who had never seen Marty in concert before. There were 7 of us who went to see him that night. We came early so that we would have a chance at good seats. We got in there and ran to get in the 3rd row. The seats were really pretty good. Everyone seemed pretty happy that night.
First out came Baillie & The Boys, they did a fabulous job that night. Then out came their fourteen year old daughter and she was really very good. She sang "Blue" which she said was inspired by LeAnn Rimes. What a great job she did on that song!
Now comes the good stuff! They asked if we were ready for Marty and of course we all went crazy!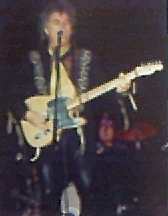 They all appeared on stage dressed to kill and my friends were very impressed by that, saying that all country artists should look like that. This show was different in many ways from the one I saw in Morgantown. The stage was bigger and Marty and Kenny could carry on more. Let me tell you that's just what they did. Marty did his normal songs and many more from his new CD coming up soon. The one song that he sang was,"I'm Your Man." I hope that's not wrong. Anyways I thought that I died and went to Hillybilly Heaven. What a fantastic song by him. The whole band was just super that night.
My friends were so impressed with the whole show. They said that they never realized just how talented Marty and his band were before. Everyone was in total awe of it all. By now the show was over and,of course, the crowd called him back and, of course, they all came out and played two more songs. They announced that Marty would do a meet and greet at the end of the show and I just couldn't wait! When it was time for the meet and greet we all went back to get our autographs. Marty came in with a smile from ear to ear. I'm sure knowing how well his show had gone. It is just so nice to see Marty so happy and I think glad to be back on the road again. It seems to be doing him good.It has been another memorable night with Marty Stuart!! He is just so fabulous along with his band. Thanks again Marty and I can't wait for the new CD!!!!
Review and photos by Rosalie Keough, Export, PA