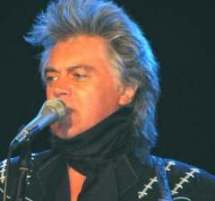 Well, I guess most people probably think I am totally insane and maybe I am. But anyway I don´t regret a single moment that I made the trip from Germany to Osceola, Iowa just for the weekend to see Marty and the Superlatives perform at the Terrible`s Lakeside Casino. It was worth all the the hassle and the long journey and the nice memories I took along back home surely will get me going for a while. It came to me as a kind of surprise when I found out that people were already starting to line up for the first show around 2 p.m. But since I am not really into gambling and there wasn´t much else to do there anyway, it didn`t make any difference to me whether I hung out there and wait for the doors to open or someplace else at the casino.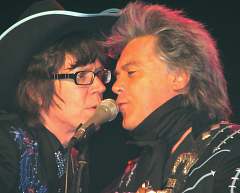 Compared to what I am used to from over here in Europe, everything went really civilized. Fans were lining up, There was no pushing or shoving around as it is the case over here when there is general admission for a show. Even when the doors finally opened, you didn`t have to be afraid to be run down by someone as it is the case over here in Europe. I had tickets for all four shows that weekend and managed to get really good seats for all the shows.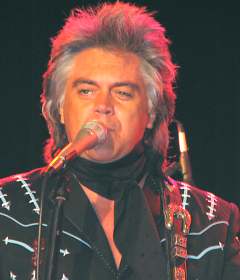 Marty and the band were awesome as always and to my pleasure they varied the setlist for both shows that night and also did a whole bunch of songs that I haven`t heard in a long time or never heard them doing them at all. They started the first show with some of the older songs - "Paint The Town Tonight," followed by "Blue Train." Of course they could not leave out the obligatory "Country Boy Rock and Roll and "The Whiskey Ain't Workin'." In between Marty told some stories. Next came the instrumental "La Tingo Tango," then "Farmer`s Blues" and "Tempted." Then it was Kenny`s turn to sing "Country Music's Got a Hold On Me," followed by Paul singing "Bluegrass Express." Then Marty did "The Wall" and then they premiered a new song that I loved very much called "Drifting Apart". After a couple of slower songs they picked up speed again with doing "Rock Island Line." Then Marty changed to the mandolin doing his famous Mandolin solo and then the band gathered round the microphone for a little gospel and did "Working On a Building" and "Somebody Saved Me." The end of the show was "Hillbilly Rock," which came much too soon for my taste. Between shows Marty and the guys were busy signing autographs and taking pictures with fans and the line seemed to be endless because all of the shows were sold out.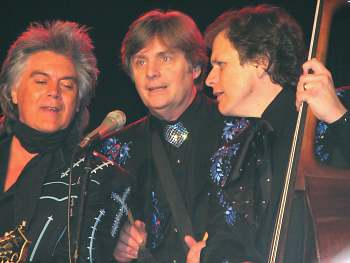 The guys didn`t really get much if a break because then it was already time for the second show of the evening. They started with "Bridge Washed Out" and "Get Back to the Country," followed by "Body and Soul." Then Marty did a version of Johnny Cash`s "Give My Love to Rose" which I`ve never heard him do that song before and I loved it. Then they did again "Country Boy Rock and Roll" and "The Whiskey Ain't Workin' " which is a must for every show. They continued with "La Tingo Tango" and then Kenny came back to the microphone doing "Carol Lee." After that Marty did "Luther Played the Boogie Woogie" and "Wounded Knee." Then it was Paul`s turn again with "Bluegrass Express." Time was passing by much too fast and the hour they played was over much too soon. Marty then did again his mandolin solo and the whole band did "Working On a Building" followed by the "Unseen Hand." Same as on the first show, the last song was "Hillbilly Rock." Afterwards Marty and the Superlatives signed autographs again and talked to fans.
It was a sad moment for me when the weekend was over. I met some new friends, got to talk to other fans. Over here in Europe at most shows you are allowed to get up and dance along, that is about the only thing that I miss when I am going to shows in the U.S. It`s always kind of hard for me to sit still when the guys are on stage playing their hillbilly music. I really hope that I can come back soon to see them again.
Review and photos by Chris