November 14, 1998 Performance --
FOR CONNIE SMITH, MARTY STUART, LOVE'S GRAND AT THE OLE OPRY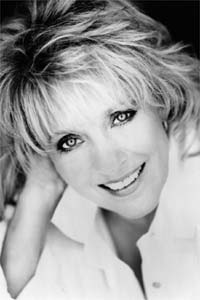 Opry star Marty Stuart got to bring his wife and fellow Opry star Connie Smith on stage Saturday. "I like that very much," he said on TNN's Grand Ole Opry Live, adding, "This is Connie's first Grand Ole Opry appearance in about a year and a half, and I'm glad she's back at the Grand Ole Opry. She's been off trying to learn how to hang out with me."
The audience welcomed the Warner Bros. recording artist warmly as did Stuart. The two shared a quick kiss when she joined him on stage.
While Stuart tuned, Smith talked about how glad she was to be back after a year and explained she's been so busy she didn't know how long it's been.
"I just knew I was missing all my buddies. So I'm glad to be here tonight," she said. Turning to her husband, she added, giggling, "I really like my guitar player. I might take him home with me."
"He might go too," Stuart quickly replied, laughing. "I hope so," she said before singing "How Long," one of the songs she wrote for her self-titled album Connie Smith.
Stuart's band the Rock 'n' Roll Cowboys played for Smith. Her husband played guitar and smiled as he listened to his "bride" sing.
Smith then asked a couple of her "girlfriends" Sharon and Cheryl White to come out and sing with her. They sang backup on her album, she explained, and they joined her on the song "Lonesome,"one she and Stuart wrote that was No. 17 on the Americana chart last week.
A smiling Stuart looked happy to be performing with his wife on the Opry.
MARTY STUART WEARS MANY HATS THESE DAYS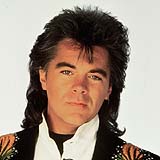 "I'm a studio bug right now," Marty Stuart told host Bill Anderson on TNN's Opry Backstage Saturday when he joined wife Connie Smith.
The honky tonker not only produced his wife's new Warner Bros. album Connie Smith, he co-wrote eight of the songs. He said he also began working on a new album of his own two weeks ago called The Pilgrim, which he'd started two and a half years ago. And, he's working on some movie music with actor Billy Bob Thornton for a movie he's doing that has Thornton, Andy Griffith, Jim Varney, John Pride and Laura Dern in it.
He's not doing any Marty Party TV shows at this time, but his collection of Hank Williams memorabilia is still showing at the Country Music Hall of Fame.
"Hank's stuff is real cool," Stuart said and then deadpanned, "We're gonna put Bocephus on exhibit next week." Anderson, who didn't understand, asked, "What do you mean on exhibit?" And Stuart repeated, "We're gonna put Bocephus on exhibit next week. We've got a little glass cage for him and we're gonna stand him up." He, Smith and Anderson all laughed.
Stuart's still a performer at heart and showed off his mandolin skills on TNN's Grand Ole Opry Live when he sang "Oh, What a Silent Night" and, with bandmember Brad Davis on acoustic guitar, played an uptempo instrumental called "Marty Stuart Visits the Moon."