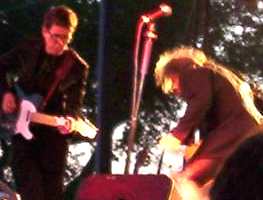 What's the best recipe for a wonderful Saturday evening? Try combining a small town atmosphere with pleasant June weather, then add a hefty dose of carnival seasoning, dip in country music and top it all off with Marty Stuart and his Fabulous Superlatives. You can't get any better than that and this is exactly what we had at the 30th National Sand Bass Festival in Madill, Oklahoma.
It was almost magical as we walked up streets that no longer held traffic but in the place of pick-up trucks and cars were carnival rides and games. "Come try our hot roasted peanuts" one vender would cry followed shortly by another voice, "Win a prize for the little ones". The smell of popcorn and corn dogs hung thick in the air as children wandered by some clutching candied apples, others with the colored smears of cotton candy present across their little faces. Laughter was abundant everywhere.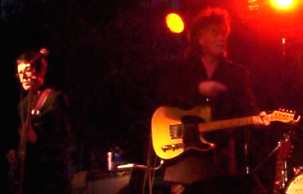 With the breeze gently ruffling through the trees and the blinking lights reflecting off the colorful medal skeletons of the various rides, we walked on towards the town square. Just behind the ferris wheel sat the Courthouse and in front of the Courthouse was the stage where rows of chairs were already beginning to form for the evening show and it was only noon! We placed our chairs, securing our place, then walked around letting the boys ride the rides and looking at all the various booths as we passed the time enjoying the carnival.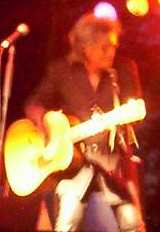 As afternoon drifted towards evening we made our way back towards the stage. We arrived to find Marty's equipment sat up and a sound test going on. The sun was still beating down bright and hot on the rows of chairs so we decided to retreat to the shade of a large tree at the side of the stage. As we sat there talking and watching the boys play on the grass, I noticed someone familiar step up on the stage. I tapped Candice on the shoulder and said, "Look, there's Brian." She called out "BRIAN!" He stopped what he was doing and looked over towards us. We all waved and he smiled and waved back.
After spending some time talking with the Gov., Jim Hill, (who is simply a wonderful man) and stocking up on a few more souvenirs from the merchandise table we returned to our seats because … finally … it was show time!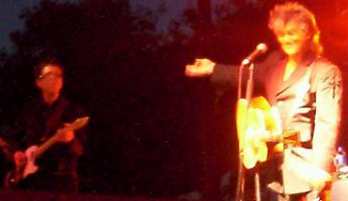 A local group called Darc Horse started our evening adventure. They were quite good. After them, the winners of an earlier talent show took the stage. We heard a little girl, a mere child mind you, sing 'Cowboy's Sweetheart' and yodel up a storm! I was truly amazed that such a strong voice could come from someone so young! They called out the names of winners from several raffles and threw all types of goodies out into the crowd. Then just as the sun was sitting, Marty and his Fabulous Superlatives took the stage. Marty was in superb form and he danced around the stage all evening long.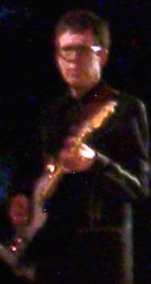 They got things started with "Back to the Country" then Marty talked to his audience about the importance of being able to pee off one's back porch. He said if you weren't able to pee off your back porch, you'd best move! After this informative little discussion he sang a song I hadn't heard before titled "Country Boy Rock and Roll." He then tugged at the heartstrings with "Homesick" and Kenny rocked the stage with "Luther Played the Boogie Woogie." After a funny story about Travis and Mr. Cobb, Marty sang "The Whiskey Ain't Workin' Anymore." Then as a tribute to Johnny Cash they did "Rock Island Line.". After that, we all sung along as they did; "Tempted."
Marty told us about an upcoming concert they would be filming in Pine Ridge, South Dakota and began talking about his deep feelings concerning the Indian people and their heritage which went over extremely well considering he was in Oklahoma, who's name literally means "red people.". He then sang "Trip to Big Horn."
Marty spoke about their upcoming gospel album titled Soul's Chapel then they did "Slow Train" which featured Harry Stinson. I want to add here that Harry did a wonderful job on this song.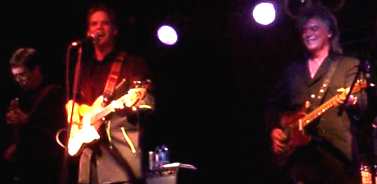 Marty then did "Farmer's Blues" and spoke briefly on how he and Connie wrote the song and what it meant to them. Then Brian picked up the tempo as he sang "Everybody Wants to be My Baby." After that Marty did "Now That's Country" then we rocked with an extended version of "Hillbilly Rock." As an encore Marty came back on stage with his mandolin and did a slow solo. Then the evening was officially over.
Although Marty and the guys were signing after the show, we were unable to stay since we had three little boys all under five years old that had been going all day. It was a wonderful show and now I look forward to seeing them again in Arkansas in August.
So remember, don't ever pass up a chance to see Marty Stuart and his Fabulous Superlatives! If you do you will miss out on a great time!
Review by Darlene Renteria, Ringling, OK
Photos by Michael King