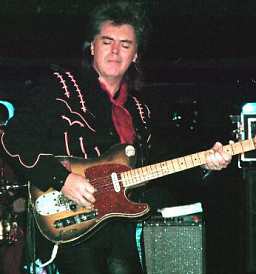 It was a night that was electric, spiritual, and jammin'! Marty played some relatively new songs. "Too Much Month at the End of the Money" was cool. Love his version of "A Satisfied Mind". He sang a song in tribute to our favorite outlaw Waylon Jennings since he passed away a year ago. That stirred the soul! He also sang such Marty classics as "Hillbilly Rock", "Get Back to the Country", "Burn Me Down", "High on a Mountain Top". Wish he would of sang some "Pilgrim" songs, I love that album! The capper was when they sang "Get Down on Your Knees and Pray" and updated it for our nation's current struggles & the war. Was just him and the Superlatives singing harmony, Marty on mandolin. Stunning!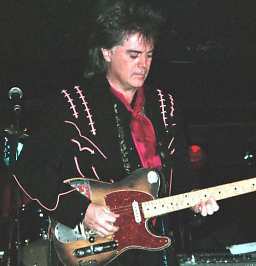 I sat front and center, as my photos show. This was my first time seeing the new band. Had heard them on the Opry over the internet before. Was not too sure when they came out, but that Kenny Vaughan on guitar.... DANG! He can jam! Can really give Marty a run as far as guitar playing, WELCOME TO THE BAND!
Wish he'd let ya take photos with Marty after the show. But did say hi, thanks, and shook his hand, calling him "brother Marty". His music has been a part of me for 10 years, so calling him brother is almost natural. I look forward to his next CD, trying to wait patiently...
Overall, a great hour and half show. Was thoroughly impressed by the Superlatives. And Marty.... well, he's NEVER lost a step! The best representation of what country music SHOULD be.
Review and Photos by Aaron Rother
---