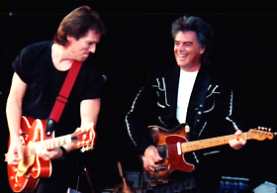 I'mmmm back. And what great shows, and a great time! It's so nice to go to shows and see all the familiar faces. It's beginning to feel like a family reunion when we all meet.
It didn't take near as long to get there as I thought, so Dustin and I drove on by the fairgrounds as soon as we arrived around 1:00 p.m. After we saw where it was, we went back to our room, I got ready and we headed back to the fairgrounds so Dustin could look around (he loves tractors and farm stuff). We were hungry too, and sat down to have a pizza and drinks. I looked up and saw Margie Sullivan and yelled at her. She sat with us for a while and then went on to look for Margie Brodmerkle and Glenda and Clarence who all came to Gray together. We then went to look through the buildings and bumped into Glenda as we were coming out of one. She said they had been there a while and were trying to stay cool in the van until show time. It's always nice to see Glenda because she always has a smile for you.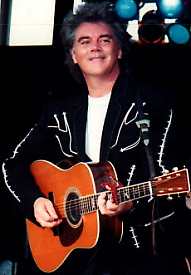 Around 6:00, we headed on down to the area to wait for the reserved seats to be opened up. Glenda, Clarence, Margie B and Margie S were already there. And along came Cindy Allred and Lisa Phillips, then Serena Wimmer and her mom. Evelyn, Judy, and Judy's friend were there. LaDonna and Gary came up then. There were others I didn't know but a couple were there who knew Glenda and Clarence and I saw a "Love and Luck" t-shirt but didn't recognize her face. But Marty had some fine company there to party with him!
We got our seats on the 8th row, but only 3rd and 4th seat from the runway (great runway and he used it a lot). I saw June and Jay Yovanovich come in and they were on front row. As LaDonna said with the runway there were no bad seats. I only wish I'd been able to get a good picture of the whole stage which I couldn't because I'm so short and everyone in front of me was taller:).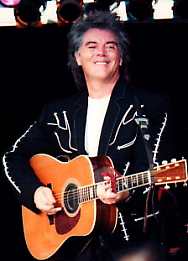 There was a ceremony to start out the fair, then the man we'd all waited for came on. He was wearing his black jacket with a white t-shirt under it with the black leather pants and the 7:00 show was very warm! Well, the first show started out with "Hillbilly Highway" and there was a very good crowd both in numbers and spirit for both shows. I love to look around and see how the crowd is reacting and how many are there. East Tennessee is just the kind of crowd to welcome Marty. People were hanging onto the fences of the reserved area (you could sit outside the fence or bleacher area free) and yelling at him. He said "just come on over that fence, we'll let you in." It was probably over eight feet high.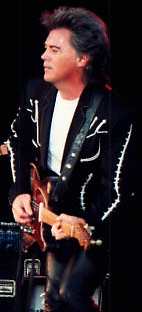 He then went into "Hey Baby" and really played it out! He was really into the music, even though it was so warm for this show. Everyone really enjoyed the all familiar "Whiskey Ain't Workin" which took us right into "Honky Tonk Crowd." And we were! He slowed down a bit with "Someone's Gonna Get Hurt Before You're Through" (Just To Satisfy You)," but picked right back up with my all time favorite: "Tempted". His voice was sounding fine on "Blue Train" and even though it's not his most current, every one still loves "Little Things." Marty always has lots of chatter and with the crowd and it was so hot! Someone yelled to take off his jacket! More than once, he said "Take off your dress!" He said "No, I promised Connie not to show off my butt anymore." "Are You Ready For The Country" was next his facial expressions on the part "Are you ready for me" were so funny and once it kind of wanted an answer on his "are you ready for me" and everyone whooped and yelled. Of course we were!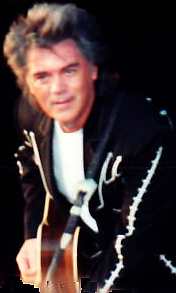 He talked about the Carter Family and their beginnings in the Bristol area and then sang a Sarah Carter tune "Farther On"..."joy is comin', farther on." Brad did a short instrumental and they went directly into "Long Black Veil". He can slow it down then get it kicking again so well, with "Country Girl." We got "Hillbilly Rock" and no one would settle for less than an encore. He came back out and threw his towel. A lady in third row was so tickled to catch it. We then got "Western (Tennessee) Girls" to finish off the first show, and he went up and down the runway after that shaking hands and hugging necks. I heard one say, "I'll never wipe that sweat off my neck."
They had announced that all Fan Club members could line up to left of the stage area, so we all headed that way. LaDonna and Gary, and Dustin and I wound up at the front of the line, as he was seeing fan club first. LaDonna's boss was one of the folks who arranged the concert and he led us to Marty. He had only had time to jump on the bus and change his shirt so he was still warm! LaDonna and Gary got their picture from the fan club party autographed and Marty recognized it and said "Fan Fair!" LaDonna also got her special Marty shirt she'd had airbrushed autographed on the back. A nice big autograph.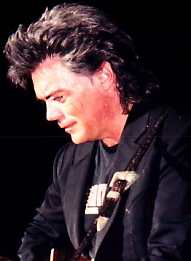 Dustin had his Appalachian Fair fan autographed and got a hearty handshake and howdy from Marty. I handed him my Bluegrass magazine from 1978 with a picture of him and Lester at the time. He said "Heyyy" and I told him I was told to ask him about Reverend Howard Finster. Immediately he said "Yeah," and told me he was in Georgia. He is an artist (Sherry informed me later). I got a hug and told him how good it was to see him again. He said it was good to see us too, and I said, "well, see ya next show!" It was already 8:15 then and his next show was at 9:00 with a whole line of folks yet to see and we were a bit rushed, but it was understandable since he needed to get ready for the next show too.
LaDonna and I wanted to speak to June since she'd come in after we were all seated. So we waited at the merchandise booth and I got the red shirt with his name written on the pocket. We got to see June and then get something to drink before the next show.
Second show: 9:00 or a little after.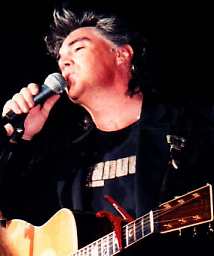 Gary, LaDonna, Glenda,Clarence, me and Dustin were in the first six seats of the third row this show. Excellent seats for getting towels thrown to you (huh LaDonna?).
Well....apparently it took a little longer for Marty to ready for the second show. We were all seated and ready and the rabbit mascot for radio station came out and they introduced Marty....but no Marty. The guy then came out and said it would be a few more minutes. It was, but out he came in his Manuel glittery shirt he wore to the fan club party with another black jacket over it, and of course the black leather britches.
Marty talked about the beautiful sky and day it turned out to be and said they had had more than their share of rain in the area, and they'd been praying for them.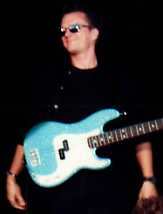 At first when he started out with "Hillbilly Highway" and "Hey Baby" we thought the set might be running along the same lines as the first show. But no.....he was really tearing it up (it was much cooler for the second show) and he was having a ball! We all sucked when it came to the "Everybody say welllllll..." So we had to try again, and that time we were much better at it. The audience was ready to rock too. And he went right into "There was a time....I could drink my cares away" ("Whiskey Ain't Workin' ") and we even got to sing along. We were still ready for rockin' with "Tempted" and he really "hillbilly rocked" on it this time!
Now it was time to coast a bit with "Everybody's Baby But Mine's Comin' Home" (Train of Love) and then "Someone's Gonna Get Hurt Before You're Through" (Just To Satisfy You). Then he tore the house down, and girls to pieces, with "Burn Me Down", "Dark As A Dungeon" was next with the instrumentals on his mandolin. The audience loved it.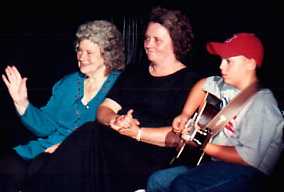 He talked about the Carter family again and said to bear with him, while he played a little of one of Sarah Carter's songs, "Farther On", which is a bluegrass gospel tune.He looked over at three people sitting at the side of the stage. He gave a thumbs up and one gave him the thumbs up back. Glenda had told me already that the one on the far end was Janette Carter of the Carter Fold. And there was a little boy sitting there. Marty had Janette Carter stand up and introduced her....then told her he was planning on coming up there to be with them (at Maces Spring, Virginia) sometime. He said, "I'm coming up there to see you in November." He said Hi to Rita too.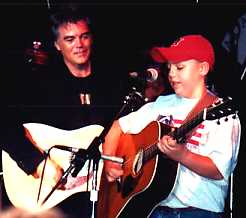 Marty said during the autograph session he met a little guy who wanted Marty to hear him play his acoustic guitar (it looked just like Marty's). He said, "I don't have time to stop right now, but why don't you play for me while I work" (autographing and photo line). He did and Marty was impressed enough to bring him on stage during the second show. He brought him out to the mike and he introduced himself as Trey Hensley and he said he'd been playing his guitar since September (last year). And Marty said he hasn't laid it down since then. He asked what he was going to play and he said an old bluegrass song called "Jimmy Brown". He was so good that when he finished everyone stood and gave him a standing ovation. Marty had him play another, and asked what he wanted to play, and Trey said he'd do another bluegrass number "Wildwood Flower" (instrumental) and Marty played right along with him. Marty was very impressed with him and gave him a huge hug when he finished. Marty relates to this young guys more than anyone in the business, and we all know why. He's such an encouragement to the young ones trying to start out at such an early age. I didn't catch his age, but he looked to be between ten and twelve.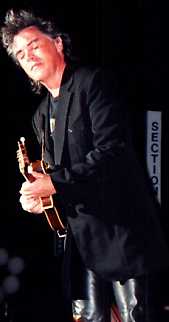 Marty then sang another favorite of mine, "High on Mountain Top" and at the end of the song Marty, Brad and Steve get together and sing "High on a mountaintop" a little softer, and back up away from the mike each time to end the song. I love that effect!
That is when he wants to know how many people in the audience (raise your hands) if you were born and raised in the country. Everyone raises their hand. Then he wants to know how many ever peed off their back porch, and not near as many admitted to that. He said "Then you're lyin' if you say you're from the country," laughing all the while, "cause anybody born in the country has peed off their back porch." I remain neutral on that one. LOL
Then it was close to the end as we ended in a great session of "Hillbilly Rock." We all insisted on another encore. And they put his microphone out even with third row on the runway this time. Most stood up along side the runway as everyone knew it was the last song. Marty came out again and threw that towel and it landed right in LaDonna's hands. I was so pleased for her!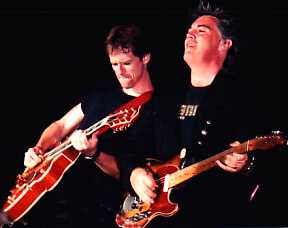 He had his mandolin I believe, and he told his Hobo story where, when he was a young boy, they lived close to the train tracks where they'd stop sometimes and he met a hobo from the train, and went home and told his mom he found out what he wanted to be.......he wanted to a hobo.
He said "We're all hobo's down here, but I know where my home is.....in heaven." Many of us responded with a quick "Amen." He then sang "Hobo's Prayer" and, after he finished, everyone just swamped the runway to get to shake hands or get a hug. I stood on the chairs and tried to get a picture of this, as it was so touching to see everyone reaching out and him trying to get around to seeing and shaking hands with as many as he could.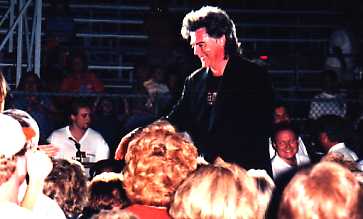 That ended the show and many stood over by the fence afterwards as LaDonna, June and I were talking afterwards outside the reserved area. At one point they were chanting, "Marty, Marty, Marty," apparently hoping he'd come out of the bus again. Glenda, Clarence, Margie B., Cindy and Lisa were on their way the next night for the show in Nashville, Indiana. We all left with smiles and a great memory of two great shows. He's really rolling now, and ready for the road again.
*During the first show I looked up and saw an autograph on Glenda's shirt. It said "Love, Gary Hogue." It made me think how much I miss the steel guitar, and Gary at Marty's shows....I know Marty does.
Review and photos by Mary Runyan, Dayton, Tennessee